Vicky's (my partner at Imagethirst) little Dachshund, who is a patient of veterinarian Bruce Fogel.
Jack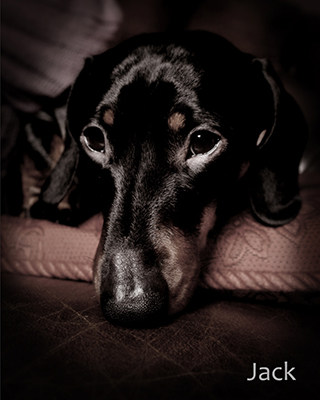 At the clinic Vicky heard about Humane Society International which Bruce is a Chair of, and the organisation which is supplying initial funds to Greece to help abandoned animals.
From there we all started thinking about our own dog stories; Jenn rescued her little Meli from Crete.
Tash adores Storm and Jack, well, he's been in the family for 14 years and he's Imagethirst's mascot.
Jack attending staff meeting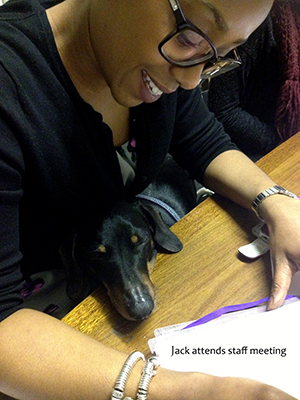 We wondered how Imagethirst could help Bruce and The London Vet Clinic, in his project on sterilising stray dogs in Greece to control the growing number. Since the fall in the Greek economy, many owners cannot afford to keep their pets, and are abandoning them in the streets.
It is heart-breaking.
We decided to stick with what we are best at, photographing.
So, off I went to Andravida-Kyllini in Greece, where I documented Veterinarians Hugo Richardson and Stephen Warren along with a team of veterinarian nurses Alison Brereton and Staci Finn. The trip was a huge success; more dogs were sterilised in this short period than in the previous 2 years.
The story was covered by The Telegraph and funds are continued being raised by Bruce and London Vet Clinic to sponsor this project.
And best of all, now we realize we can, and will, make a big, big difference.
Pet and family photoshoot vouchers
We want to carry on helping raise funds, so Imagethirst is donating the sales of one hundred pet and family photoshoot vouchers, worth £345 each, to Bruce to help make the next trip possible.